Shamrock Potato Rolls make a wonderful accompaniment to your St. Patrick's Day meal. These fun shamrock- shaped rolls are attractive and easy to make!
Soft and tender, a potato roll just needs a pat of good Irish butter to be relished, but if you'd like to add a savory touch, try sprinkling the tops with cheese or seasonings before baking. Instead of plain instant potatoes, use one of the flavored instant potatoes available in your grocery store.
Don't be surprised to see your Shamrock Potato Rolls disappear quickly from the table; family and guests will appreciate the special festive touch.  They will also enjoy the pleasure of these homemade rolls warm from the oven.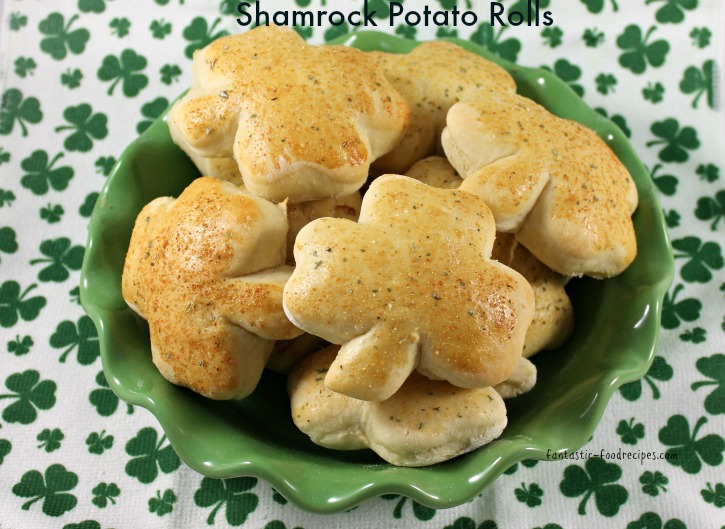 SHAMROCK POTATO ROLLS
Makes 12 rolls using 3 1/2-inch shamrock biscuit/cookie cutter
Ingredients
1 1/2 cups very warm water
1 teaspoon sugar
1 package active dry yeast
2 tablespoons soft butter
1/2 cup instant mashed potatoes
2 3/4 cups bread flour
1 teaspoon salt
1 egg and 1 tablespoon water
your choice (or a combination) of dried parsley, garlic salt, parmesan cheese, or herbes de provence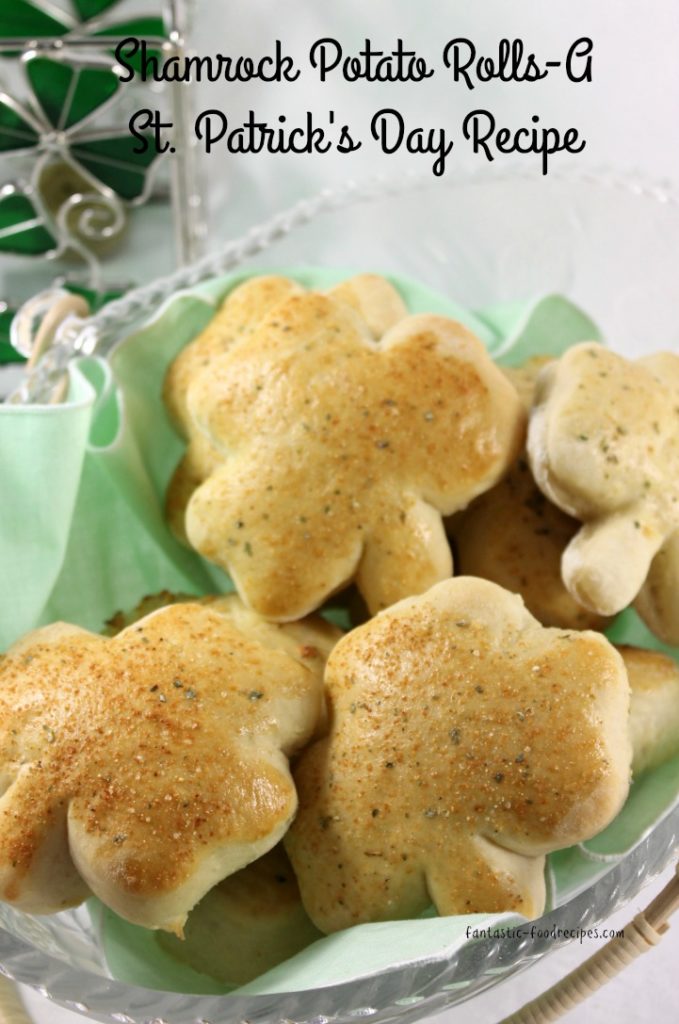 Directions
Place water and sugar in a large bowl. You could use the bowl of your stand mixer if you wish.
Add in the yeast and allow the mixture to sit for 5 minutes.
Add in the butter, mashed potatoes, and 2 cups of flour. Mix until completely combined.
If using a stand mixer, switch to your dough hook. Add salt and remaining flour and knead by machine for 4-5 minutes. If kneading by hand, place dough on generously floured surface and knead 7-8 minutes. Dough will be very soft and slightly sticky. It may not come cleanly away from side of the bowl.
Place dough in a greased bowl. Turn to coat the dough and let rise about 45 minutes or until double in bulk.
Place parchment on two baking sheets.
Punch down dough and roll out 1/2 inch thick. Cut with floured shamrock cookie cutter, placing each roll on prepared baking sheet as it is cut.
Cover loosely with a towel and allow rolls to rise for approximately 30 minutes. They won't be doubled, but should look puffy. If not, give them a few more minutes.
Heat oven to 375 F.
Whisk together the egg and 1 tablespoon water. Brush onto the rolls with a pastry brush and sprinkle with preferred topping – or just leave them plain.
Bake 14-15 minutes, or until rolls begin to turn golden brown.
Remove from the oven and move to a rack to cool completely, or serve warm.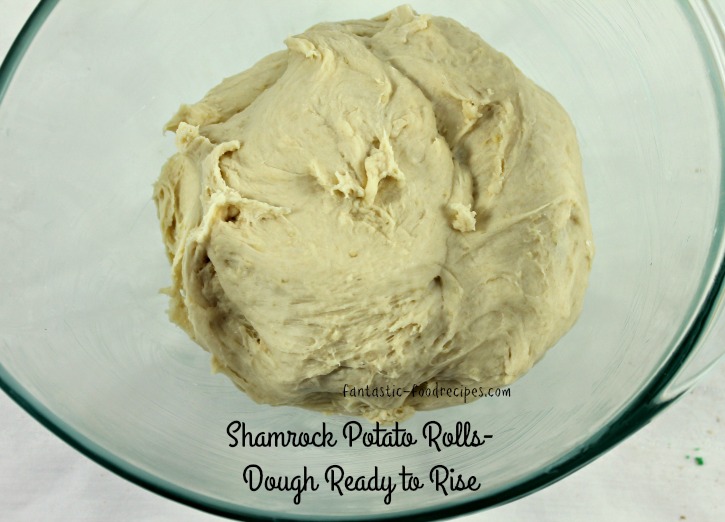 Dough Ready To Rise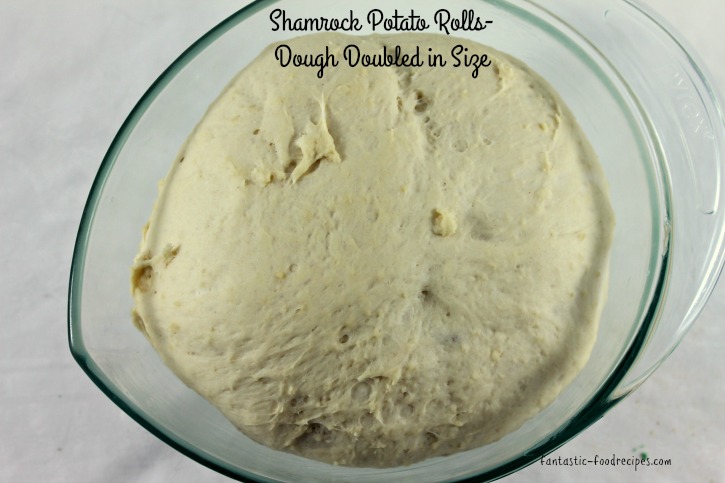 Dough Doubled in Size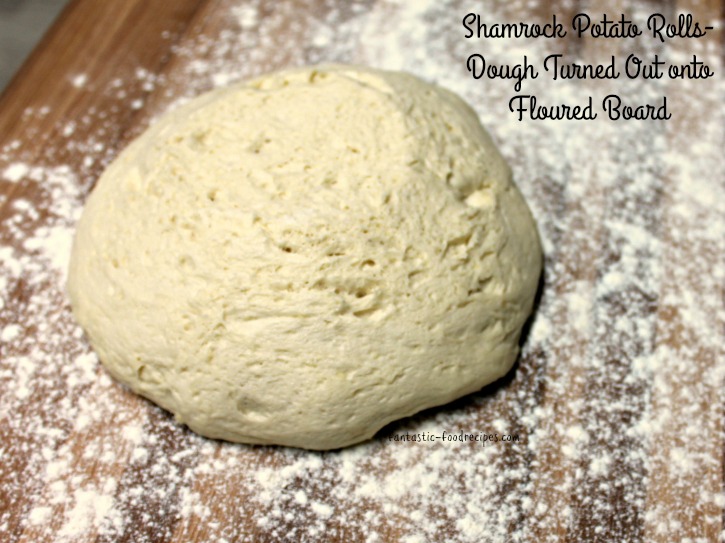 Dough Rolled Out onto Floured Surface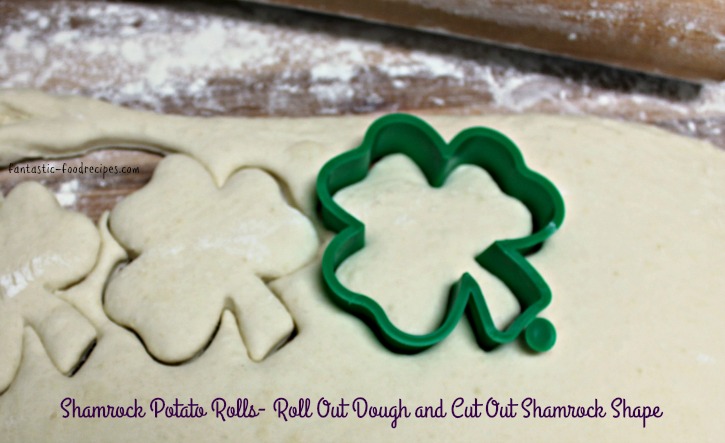 Roll Out Dough and Cut Out Shamrock Shape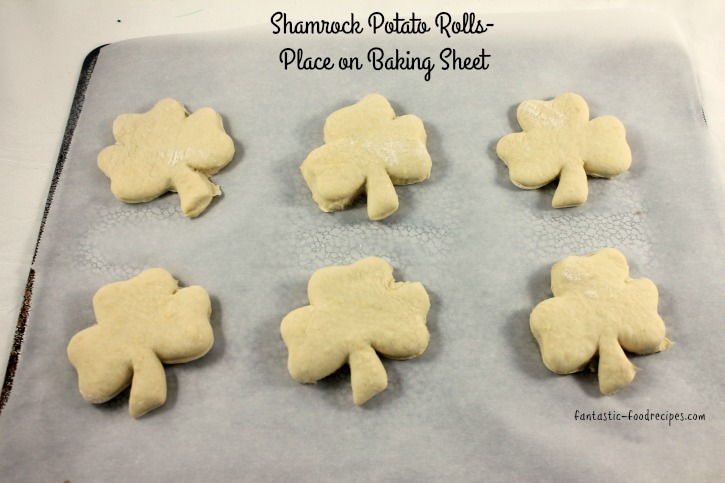 Place On Baking Sheet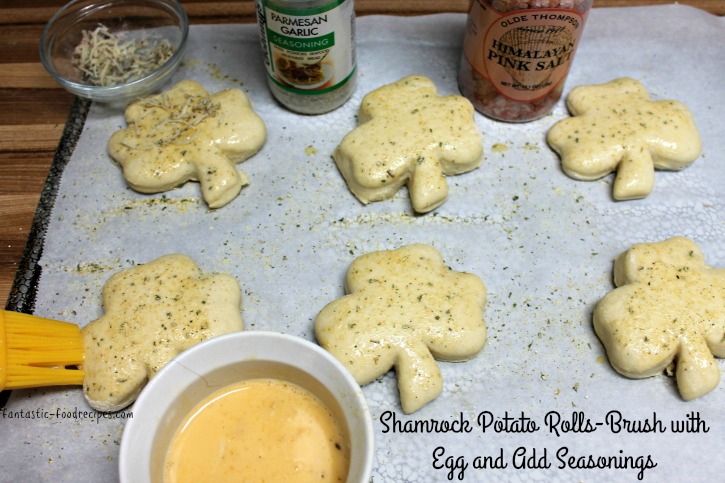 Brush with Egg and Add Seasonings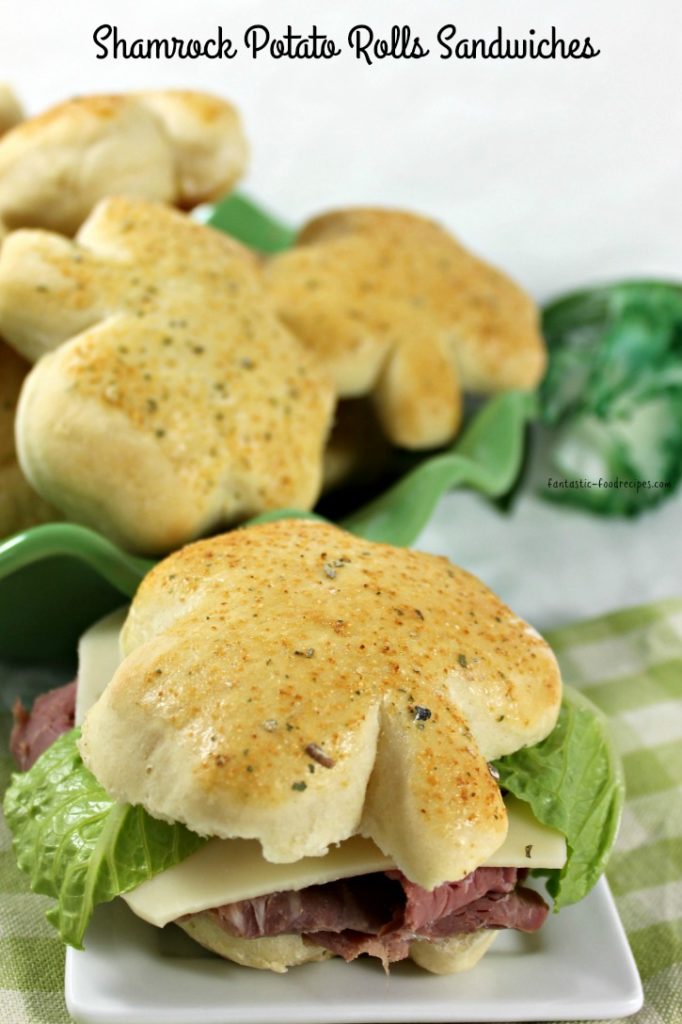 Shamrock Potato Rolls-Sandwiches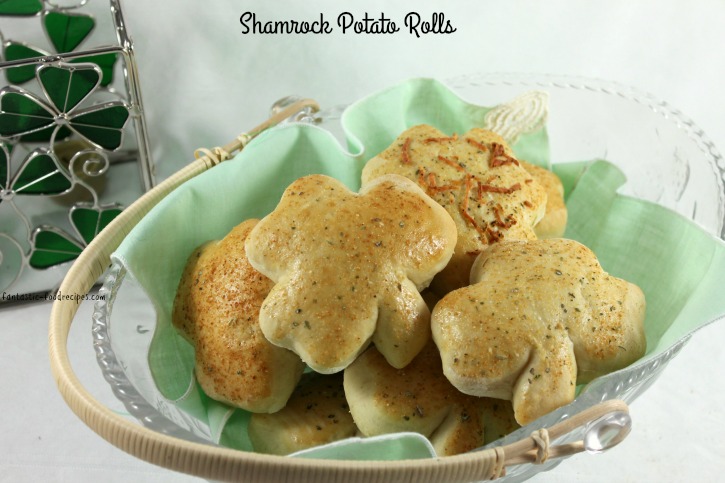 Shamrock Potato Rolls 
Are you making a special meal to celebrate St. Patrick's Day or perhaps going to watch a local St. Patrick's Day Parade?