Vegan Substitutes for Animal Products
In your typical American diet, animal products such as meat, poultry and fish are eaten, usually on a daily basis. However, those who follow a vegan lifestyle do not consume any of these animal products. The good news is that there are some great substitutes on the market. Some substitutes can be located at your local grocery store while others can only be located at your local natural food store. Here are some vegan substitutes for animal products.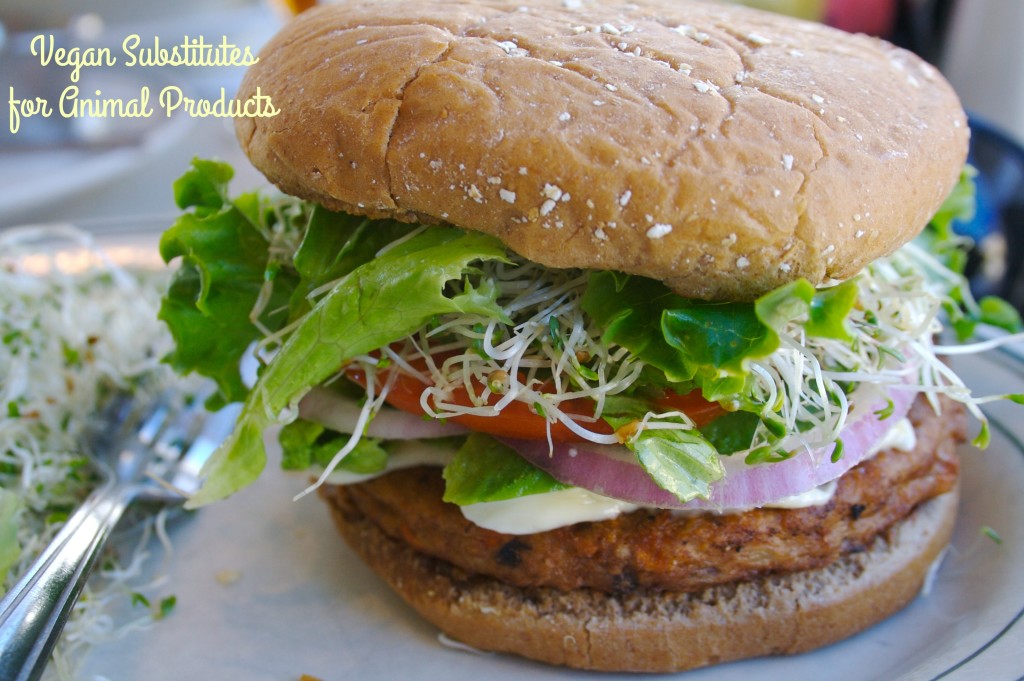 Vegan Substitutes
Bacon– Bacon vegan substitutes include bacon options that are plant based. Some popular options are Lightlife Smart Bacon and Phoney Baloney's Coconut Bacon.
Beef Jerky– Beef jerky vegan substitutes include jerky that is wheat based or soy based. A good brand is Primal Strips which has flavors of hickory smoked, teriyaki and Texas BBQ.
Sandwich Meat– Sandwich meat vegan substitutes include deli meat slices that are gluten based or soy based. Tofurky Smoked Ham Style and Field Roast Wild Mushroom are good choices.
Ground Beef– Ground beef vegan substitutes include products that are soy based. Try Sol Cuisine Veggie Crumbles or Lightlife Smart Ground.
Hot Dogs– Hot dog vegan substitutes include tofu hot dogs and soy hot dogs. Some good options are Cedar Lake Tofu Franks and SoyBoy Smart Dogs.
Hamburgers– Hamburgers vegan substitutes include burgers that are either vegetable based, grain based or soy based. Try Amy's Kitchen Black Bean Veggie Burger or Boca Original Vegan Burgers. They are usually made with products listed on Wikipedia.
Butter– Butter vegan substitutes include soy margarine and coconut butter. Try Earth Balance Natural Buttery Spread.
Eggs– Eggs vegan substitutes include apple sauce, mashed bananas, tofu and flax seeds. Some good choices are Follow Your Heart VeganEgg and Vegg Vegan Egg Yolk.
Ice Cream– Ice cream vegan substitutes include frozen desserts that are rice based or soy based. Also, most sorbet brands are dairy free. Some delicious choices include Double Rainbow Soy Cream Pints and Temptation Vegan Ice Cream.
Milk– Milk vegan substitutes include soy milk, almond milk, rice milk, coconut milk and oat milk. These can be used in baking substitutes as well. There are so many excellent choices here including Califia Farms Coconut Almond Milk Blend, Silk Almond Coconut Blend and Taste the Dream Organic Sprouted Rice Dream Rice Drink.
If you like this post, see more recipes and tips on Pinterest.
Come follow me on Facebook and Twitter.