10 Easy No Bake Treats
These 20 easy no bake treats are really convenient to make. There is no need to bake them. Not only are they quick to make, they are delicious.  These are great to make to carry on a picnic, or even make during the summer months.  Make them whenever you are hankering for a sweet but do not want to spend hours sweating in the kitchen.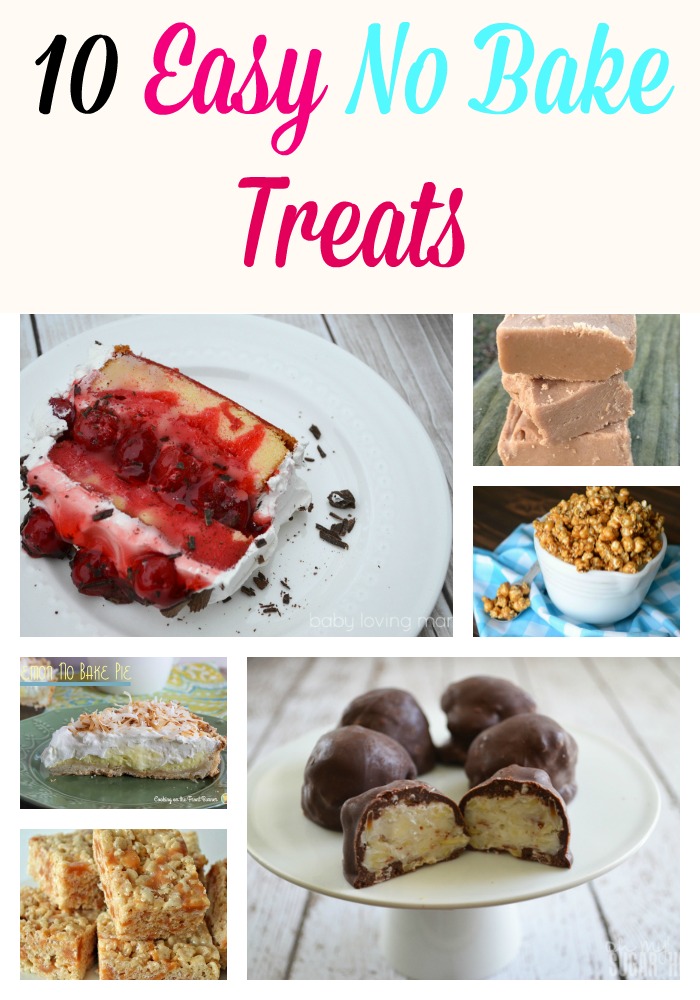 If you like this post, see more DIY, recipes and tips on Pinterest.
Come follow me on Facebook and Twitter.