Ways to Save on Food Cost While Traveling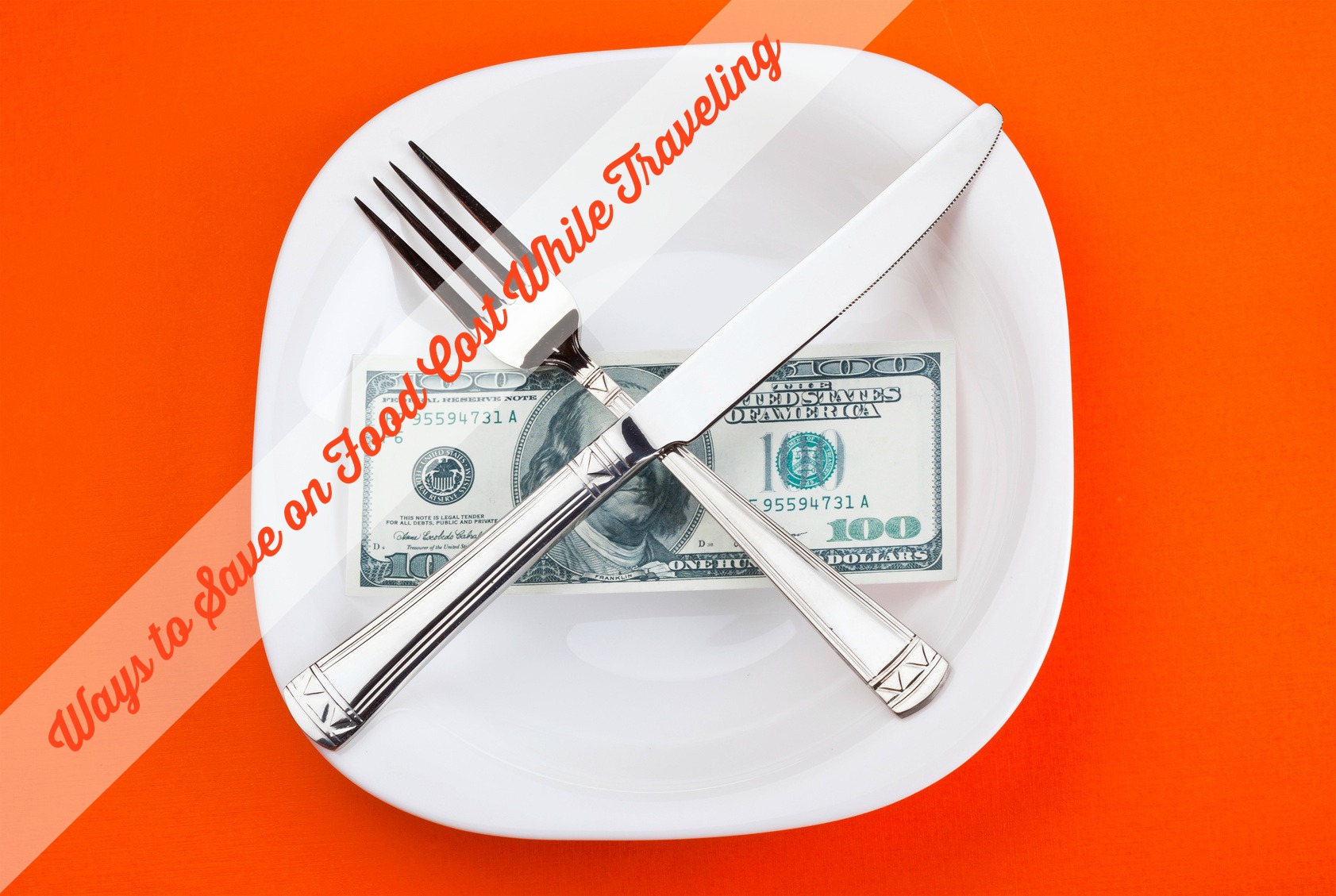 1. Pack a Picnic: On the day you leave home, pack a picnic lunch of sandwiches, fruit, etc. The lunch you pack will be healthier and cheaper than anything you could buy on the road. Bonus: Eating outside is a nice break from the monotony of the road.
2. Pack Snacks: Similarly, vending machines and mini bars are SO overpriced.  Pack quick and healthy snacks like crackers, granola bars, and air popped popcorn to resist the temptation.
3. Hotel Choice: When booking your hotel be sure to ask about free breakfasts. Most hotels offer them, but some are better than others. Look for one that save "Hot breakfast". This usually signals made to order eggs or waffles instead of just a bagel bar.
4. Go Vegetarian: When eating out, opt for meatless pasta or sandwiches. Meat is always more expensive, and giving it up for a couple meals can make a big difference.
5. Ask Locals: Local mom and pop joints are usually cheaper than national chains. Ask local shop owners ,or your hotel's front desk attendant for suggestions.
6.  Eat Appetizers: Many restaurant appetizers are big enough to be a meal! Opt for sliders or quesadillas for a less expensive but filling treat.
7. Split dessert: Restaurant desserts are always so tempting, but let's face no one needs 1000 calories of cake and ice cream. Split the dessert as a family so everyone gets a little sweet treat.
8. Save your leftovers: Restaurant portions are usually enough for 2 or 3 meals. If your hotel has a microwave and fridge, save your leftovers for lunch the next day. Opt for reheat friendly meals like pasta or sandwiches.
9. Seek out buffets: Vacation destinations often have all you can eat buffets. Seek out one with cuisine your family likes and discounted or free prices for kids.
10. Ask for a discount: Many restaurants have discounts when using traveler cards like AAA. It never hurts to ask!
What things do you do to save money on food cost while traveling?
If you like this post, see more DIY, recipes and tips on Pinterest.
Come follow me on Facebook and Twitter.