Skin Benefits of Honey Face Masks
Honey face masks are one of the more popular choices for face masks because of the array of skin benefits that honey provides. Honey is great for helping with skin conditions like dry skin, wrinkles, scars, acne and wounds. In addition, honey face masks make a beneficial moisturizer, pore cleanser, exfoliator and scar fader.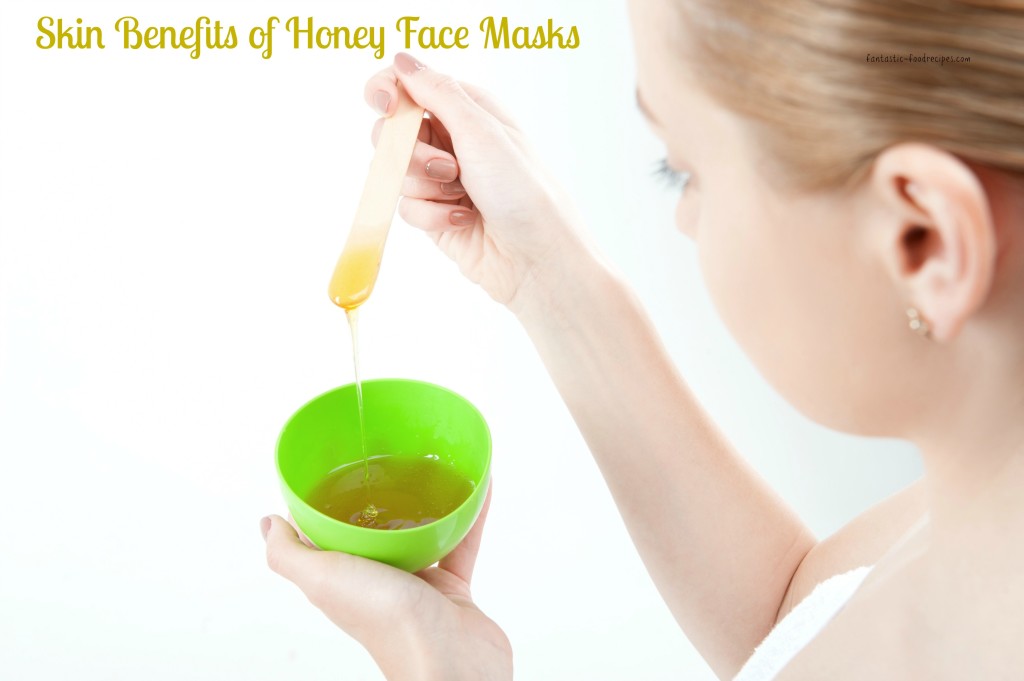 Moisturizer– Honey is known as natural humectant. What this means is that the honey will actually take the moisture from the air and sink it into the skin while also ensuring that it stays put in the skin layers where it will get the most penetration. Apply a teaspoon of raw honey onto your freshly cleaned face, allow to set for 15 minutes and rinse with warm water.
Pore Cleanser– Honey is great for your pores because of the fact that they contain valuable enzymes. These enzymes will help to not only keep your pores clear but will also clarify your skin. Also, honey has anti-bacterial properties that can stop bacteria from building up on your skin. Bacteria buildup is what usually leads to skin breakouts. You want to mix together one tablespoon of raw honey with two tablespoons of coconut oil until the mask is smooth. Apply the mixture to your skin, ensuring that you massage the mixture into your skin in a circular motion. Then, just rinse right off with warm water.
Exfoliator– Honey is actually filled with enzymes and antioxidants that help to cleanse, hydrate and nourish your skin. Mix together two tablespoons of honey with one tablespoon of baking soda. Splash your face slightly with warm water, apply mask to your face in a circular motion and quickly rinse with warm water. Baking soda is a natural exfoliator that also helps to get rid of dead skin cells.
Scar Fader– If you have scars, you can lighten them with honey and coconut oil. Honey has been known to lighten skin and it also has anti-bacterial and anti-inflammatory properties that helps to lessen the appearance of scars. Coconut oil features hydrating properties that assist in rejuvenating your skin cells. Combine one teaspoon of raw honey and one teaspoon of coconut oil into a small bowl. Apply the mixture to your face, massage into your skin for 1-2 minutes and then rinse with warm wat
If you liked this post, come see some more at  DIY- Gifts in a Jar  on Pinterest.
Come follow me on Facebook and Twitter.