Wine and Food Pairing
Some people like to serve wine with their food. At times, the wine that they serve may not be the best choice. Knowing how to pair a particular wine with a certain food can put so much more enjoyment into the meal. Here is a basic guide to food and wine pairing.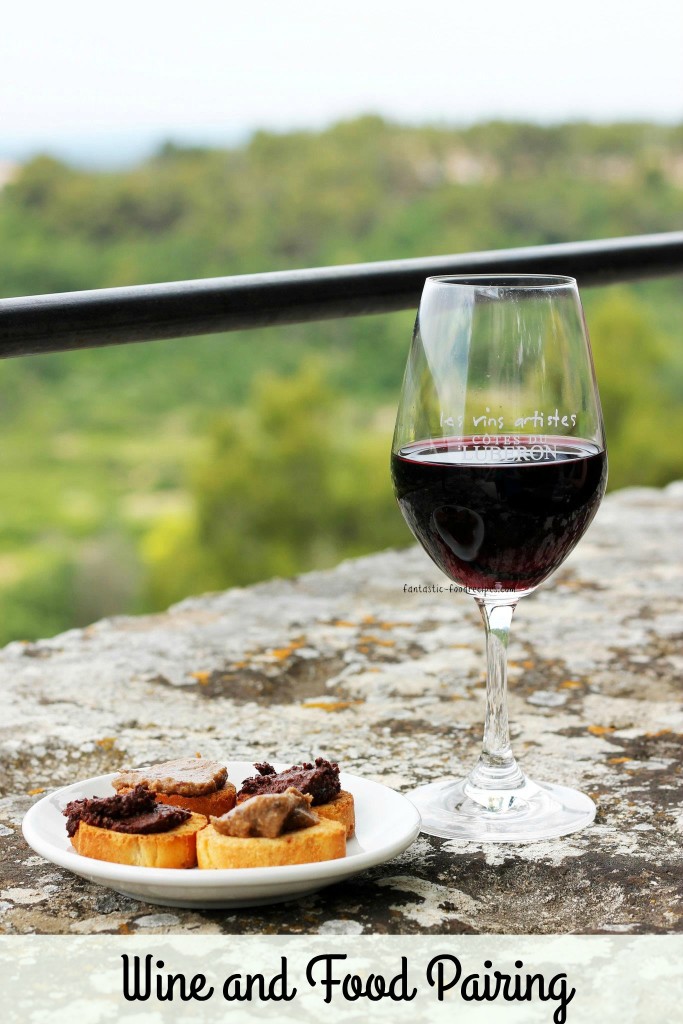 Guide to Wine and Food Pairing
Cabernet Sauvignon
Cabernet Sauvignon is at the top of the red wine chart. It is a wine that is dark-fruited with notes of dark chocolate and coffee. Foods that go best with Cabernet Sauvignon are cheddar cheese, espresso gelato, bittersweet chocolate, and strawberries with dark chocolate sauce. Swordfish, tuna, lamb, game, ribeye and beef stew complete the meat choices. Walnuts, cherries, plums, black olives, tomatoes, and broccoli complete the food choices for the best food pairing with this brand of wine.
Next on our list of wines we have-
Chardonnay
Chardonnay is a wine that is medium-bodied with flavors of peach, red apple, pineapple and vanilla.  The best cheese to serve with this wine is Havarti, Mozzarella, and Asiago. Veal, pork loin, chicken, lobster, crab, and shrimp round off the meat and fish choices. Almonds and potato, avocado, and squash make up the best choices to serve with this wine. Fruits to serve with this wine include apples, mango or peaches. Lastly we have the dessert choices. Banana pudding, pound cake, key lime pie or apple pie help to complete this meal.
Merlot
Merlot is a medium to heavy-bodied wine that is soft and supple. It features flavors of black cherry and plum with a hint of vanilla oak. It pairs well with Parmesan, aged and Romano cheese.  It goes well with grilled meats, lamb, and steak. Vegetables best paired with this wine include black beans and eggplant. From the seafood category it is paired well with swordfish and tuna. As for the fruits, it is best paired with plums. From the dessert category, Merlot is best paired with fondue, berries, chocolate torte, and a dark chocolate sauce. You could top the desserts with chestnuts and it would go perfect with this wine.
Pinot Noir
Pinot Noir is a medium-bodied red wine with tones of smoky earth along with red cherry and strawberry. Cheese products that go well with this wine are goat cheese and Brie. It does not go well with most fish. However, if you are serving tuna, then Pinot Noir goes well with this fish   Meats that go well with this wine is roasted chicken, filet mignon, sausage, and lamb. Strawberries, cherries, figs, and dried fruit are the perfect fruit to serve with this wine. Serve a side dish of tomatoes and/or mushrooms. For the dessert dish you can serve crème brulee, strawberries and cream, vanilla pudding and/or white chocolate.
Riesling
 Riesling is a wine that is light to medium-bodied with a dry finish. This wine features flavors of pear, honeysuckle and apricot. Riesling pairs well with Havarti and Gouda cheese. It can be served with bass or trout. Smoked turkey, chicken or pork is the meat choices. Candied walnuts can be served with this wine as a snack; It goes well with sweet potato or bell peppers. Fruits that pair well with Riesling wine are melons, figs, apricots or pears. Dessert dishes that go well with this wine are baked pears, apple pie, pecan pie, and caramel.
Sauvignon Blanc
Sauvignon Blanc is a light-bodied, crisp white wine that features tones of lemon, grapefruit, fig and fresh grass.  Cheeses that can be served with this wine are Chevre or Feta. If you feel like serving fish for your dinner, sole, orange fish or shellfish go well with Sauvignon Blanc. Chicken also pairs well with this wine. Asparagus can be served as a side dish. Citrus fruits as well as melon are the best choices in the fruit category that pair well with this wine. If you feel like a glass of wine in the early evening hours, serve it with some pine nuts. Desserts that pair well with Sauvignon Blanc are sorbet or Key Lime Pie.
Zinfandel
Zinfandel is a heavy-bodied wine featuring tones of blackberry with a hint of chocolate and a spicy finish. Serve this wine with Triple Cream cheese, Aged or Brie for an afternoon or early evening snack. This wine can be served with Cajun fish, ribs, duck or grilled sausage. It does not pair well with nuts. Vegetables that pair well with Zinfandel are grilled peppers. A fruit dish that pairs well with this wine is cranberries. Carrot cake, gingerbread or spice cake can be paired with this wine as your dessert dish.
If you like this post, see more recipes and tips on Pinterest.
Come follow me on Facebook and Twitter.