25 Vegetables from A to Z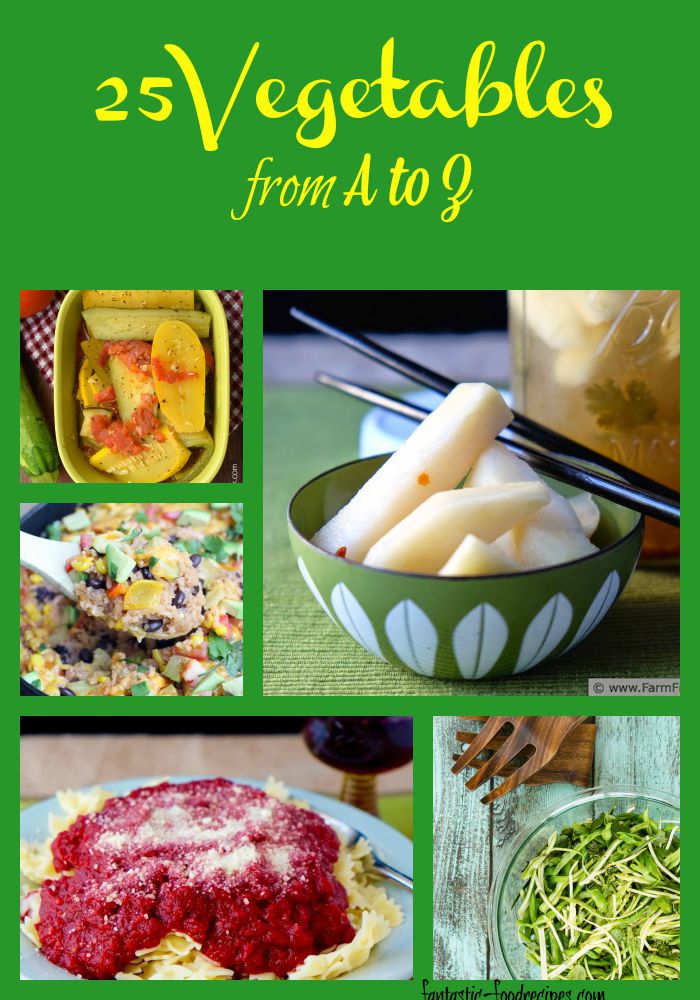 Vegetables can be eaten fresh, steamed, baked, broiled, and even fried. They are grown in all corners of the globe and come in many different varieties. No matter which type of vegetable you like to eat, you should make sure to eat at least 3-5 vegetables a day. They are rich in many vitamins and nutrients and help to keep your digestion system working properly and are heart healthy. Here are some vegetable recipes that may become your family favorites.
If you like this post, see more DIY, recipes and tips on Pinterest.
Come follow me on Facebook and Twitter.