All About Rice
Are you one of those folks that think all rice is pretty much the same? Well, the fact is that rice comes in an array of types, textures and flavors. Here is your all about rice guide to the different types of rice out there, along with how what types of food, dishes and cuisine are best matched with it.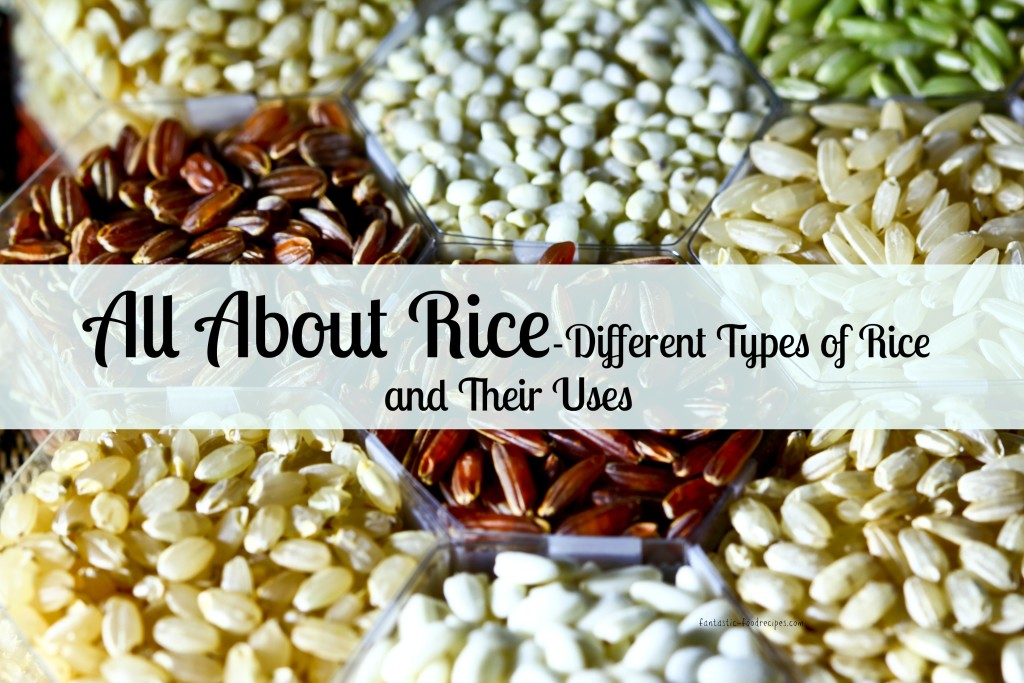 Photo credit-Wikipedia.com
White Rice– White rice is the most popular rice to cook with meals. More specifically, long-grain white rice is the most popular. This type of rice is long and thin and is made to become fluffy after you cook it. White rice can be a plain side dish or as a bed for a variety of sauces. White rice is ideal for pilafs, soups and salads.
Brown Rice– Brown rice does take a bit more time to cook than white rice and also features a texture that is somewhat chewier too. Brown rice is high in fiber content and contain nutritious bran. After brown rice is cooked, it will separate while remaining soft and sticky.
Wild Rice– Wild rice features a taste of nutty notes and is also a bit costlier when compared to other types of rice. It is ideal for use in stuffing, pilafs and salads. Wild rice is high in protein content.
Jasmine Rice– Jasmine rice is a long-grain rice that is derived from Thailand. It is often used in Asian cuisine because of its aromatic and soft features. Jasmine rice is great for making fried rice and stir-fry.
Basmati Rice– Basmati rice is a long-grain rice with a nice fragrant to it. This rice derives from Pakistan. One of the reasons that many people like using this type of rice is due to the fact that it gives you a full feeling that lasts quite a long time. Basmati rice is great to use for cooking pilafs and curries.
Sticky Rice– Sticky rice features grains that become plump when cooked, making them easy to roll into rice balls. Think sticky rice with coconut sauce. Sounds yummy, right? Sticky rice can also be used to make most Asian dishes.
If you like this post, see more recipes and tips on Pinterest.
Come follow me on Facebook and Twitter.